From the start, we've offered our customers exceptional, quality service. We work with experts in their trade and true devotees who know how to share their love and knowledge of Burgundy and its heritage with you.
Our tours have been ranked #1 on Tripadvisor since 2009. We make sure to adapt to your needs and offer tours that perfectly match your expectations. Whether you're professionals, connoisseurs, or amateurs, we have the tour you need!
Your satisfaction is our daily motivation!
Authentica: Discover Burgundy differently
Our customers are our best advocates. Thanks to them, we've been ranked no. 1 on Tripadvisor since 2009. Choosing a tour with Authentica means the guaranteed discovery of a region from the inside in the best possible conditions.
1. 98% satisfied customers.
Ranked no. 1 by our customers since 2009.
2. Estate tours & exclusive tastings…. with no purchase obligation.
Independent estate tours, private tastings at prestigious estates, Premier Cru and Grand Cru wines… Purchase possible at the estate (with no obligation) and wine shipping service to 15 countries.
3. Guides specializing in Burgundy and its wines.
Winemakers, sommeliers, oenologists, guide/speakers…
4. Burgundy from A to Z in several languages.
Vineyards from Chablis to Mâcon, Grand Cru meals accompanied by the owners, tours of abbeys, castles, and dairies, truffle hunts, barge cruises…
Services provided in French/English. Spanish, Portuguese, Russian, Japanese, German, and Dutch on request.
5. High-end vehicles & respect for passenger transport regulations.
Fleet of 5 vehicles consisting of Mercedes V Class, Mercedes GLE, Multivan, and Caravelle Deluxe. Newer vehicles that comply with regulations, annual roadworthiness test, Atout France Trip and Travel Operator registration. Each driver/guide holds a professional card issued by the Prefecture and has received first aid training.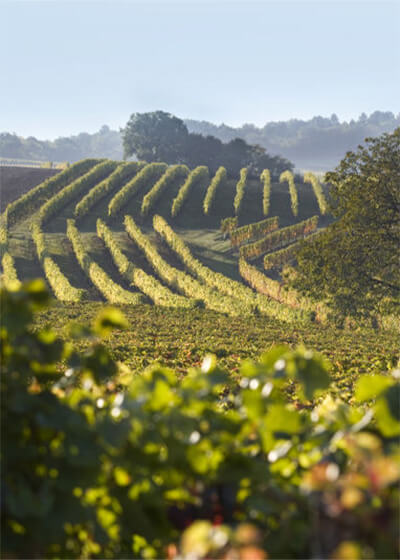 "I spent an excellent day in Burgundy. Thomas, our guide, was the tops. Passionate, lively, informative… he made the tour very rewarding and fun. He kept the tour going until the end. I learned so many things and tasted some great wines. Top services. I recommend Authentica Tours 100%!"
Lisa L

"We spent a very nice afternoon in the company of our guide Gabriel, who not only shared his extensive knowledge of Burgundy wines and vineyards with us, but also made us want to come back to this beautiful region thanks to his various information and good tips…
A big thank you to him!"
Pascal and Sophie

"We booked a half-day wine tasting and free time in the town of Beaune.
The organization was perfect, the tasting was excellent, and our guide Gabriel was fantastic! He was able to take us on a trip through his passion for oenology and answer all our questions! Highly recommended!"
Aurélie

"Antonin, our guide, was very attentive, really knew his stuff, and showed us magical places, especially at harvest time! He pampered us without overdoing it! In addition, he was on time and took us to the hotel in a very clean vehicle. We had a very enjoyable time. Perfect tasting, especially at the Château de Marsannay."
Françoise C
Discover wines and vineyards, cuisine, heritage, and postcard-worthy landscapes in high-end vehicles driven by local professionals.
Tours or transport 7 days/week, year-round, with a single contact person.
Peak season or off-season, private tours, small groups, or transport (availability, airport/train station transfers, etc.).
You have no obligation to purchase wine during the tour. If you wish to order bottles afterward, we help you with this process free of charge.
We offer recommendations for the best restaurants, hotels, and activities in the region.
At your service 7 days/week from 8 am to 10 pm
By phone or email. 90% of requests processed within half an hour. Concierge service: search for an original activity, a specific wine, an estate, etc.
Professional carrier insurance
You are insured in case of accident or theft. By booking a service, your liability is incurred.
Payment possible by credit card
Transparency of payments and settlement after delivery of service on invoice.