The Authentica Tours adventure began in 2008 with the desire to offer an immersion in the Burgundian vineyards and the winemakers who bring them to life.
Beyond a mere visit, our tours are meant to be a real human experience where you can meet Burgundy and its inhabitants: sommeliers, chefs/restaurant owners, local growers, guides/speakers, etc.
Our guides all share a common passion for Burgundy and its wines. They are all committed to making your trip unforgettable.
Whether you're a professional or an amateur who wants to discover Burgundy and its inhabitants, our experiences are made for you.
Hospitality is our profession, and we're all convinced that we practice it in the most beautiful place in the world.
Authentica Tours was created under the initiative of Nicolas Guidard, child of the country, grandson of a peasant, epicurean, and lover of his native region.
Nicolas has always been willing to share his love of Burgundy and its great wine and culinary fixtures with his friends. Creating Authentica turned out to be an obvious choice for him.
He welcomed his first customers with a certain emotion in 2008. More and more customers from around the world are discovering Burgundy through Nicolas' eyes.
After 3 years of increasing attendance to constantly ensure the same customer satisfaction, Emmanuel Castro joined Nicolas at the head of the company.
A Spanish speaker and trained as an interpreter, Emmanuel has travelled the roads of France and Europe accompanying groups.
Emmanuel is passionate about history, architecture, cuisine, Burgundy, and wine. By joining Authentica, Emmanuel has succeeded in making his passion his profession.
The team expanded with the arrival of Ivan. He has a doctorate in geology with 20 years of experience as a geologist around the world. He decided to retrain in his passion and returned to his native Burgundy to work in viticulture and wine tourism for 16 years. Today, he is a Chevalier du Tastevin and guide at Authentica.
Due to an ever-increasing demand to discover the excellence of Burgundy wines, we created a tour for lovers of exceptional wines called "The Best of Burgundy" with 15 Grands Crus per day or up to 30 Grands Crus over 2 days. The Grand Cru classification represents 1 to 2% of the wine production in Burgundy. This tour gives you the privilege of enjoying its Grands Crus.
Constantly concerned with customer satisfaction, the team now includes Eve, who is responsible for the booking department, and Sébastien, who is responsible for the guide team. Authentica Tours is structured and now has 18 employees.
To delight your taste buds, the "Burgundy Gourmet" tour was created. A good wine is never very far from a good dish, and the two have now come together in this tour.
We are settling into brand-new premises that can accommodate our fleet of high-end vehicles and specially designed offices.
Convinced that a good product can only be environmentally friendly, we're creating the "Organic Wines" tour. An organic, natural wine tasting option is now available on our private tours.

"I spent an excellent day in Burgundy. Thomas, our guide, was the tops. Passionate, lively, informative… he made the tour very rewarding and fun. He kept the tour going until the end. I learned so many things and tasted some great wines. Top services. I recommend Authentica Tours 100%!"
Lisa L

"We spent a very nice afternoon in the company of our guide Gabriel, who not only shared his extensive knowledge of Burgundy wines and vineyards with us, but also made us want to come back to this beautiful region thanks to his various information and good tips…
A big thank you to him!"
Pascal and Sophie

"We booked a half-day wine tasting and free time in the town of Beaune.
The organization was perfect, the tasting was excellent, and our guide Gabriel was fantastic! He was able to take us on a trip through his passion for oenology and answer all our questions! Highly recommended!"
Aurélie

"Antonin, our guide, was very attentive, really knew his stuff, and showed us magical places, especially at harvest time! He pampered us without overdoing it! In addition, he was on time and took us to the hotel in a very clean vehicle. We had a very enjoyable time. Perfect tasting, especially at the Château de Marsannay."
Françoise C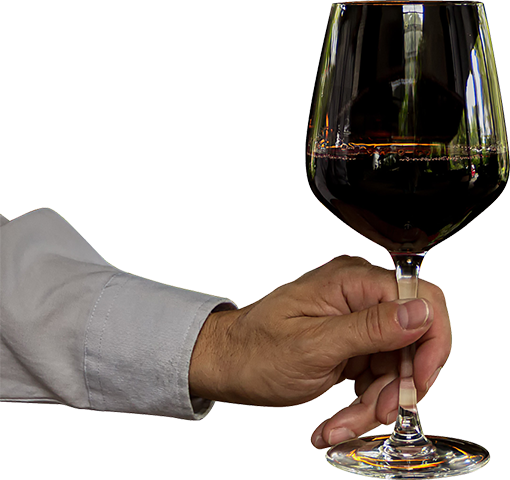 To offer you a rich, human experience in the heart of the Burgundian vineyards. Come discover Burgundy from the inside with a passionate expert guide.
Beyond our services, we're committed to making your stay in Burgundy memorable.
Choose the tour that most closely matches your expectations. Then, let us guide you; we take care of everything.